Mother Jones recently published an excellent comic by Audrey Quinn & Jackie Roche on how climate change sparked the civil war in Syria. The comic strip tells the complex and tragic story. It's an excellent way to convey a terrifyingly perfect storm of extended drought, climate change, failing crops, poverty, desperation, unforgiving state leadership and state terror.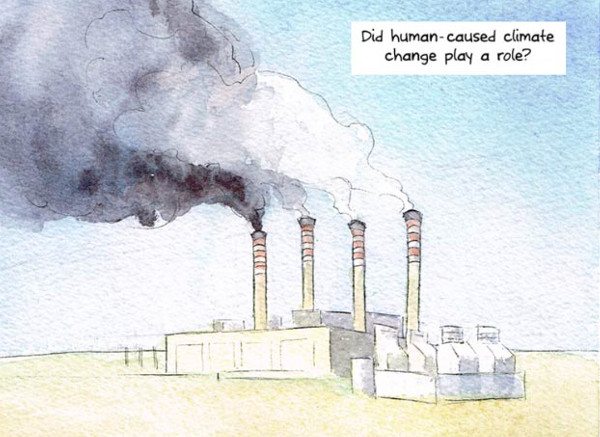 The comic concludes with this illustration and caption…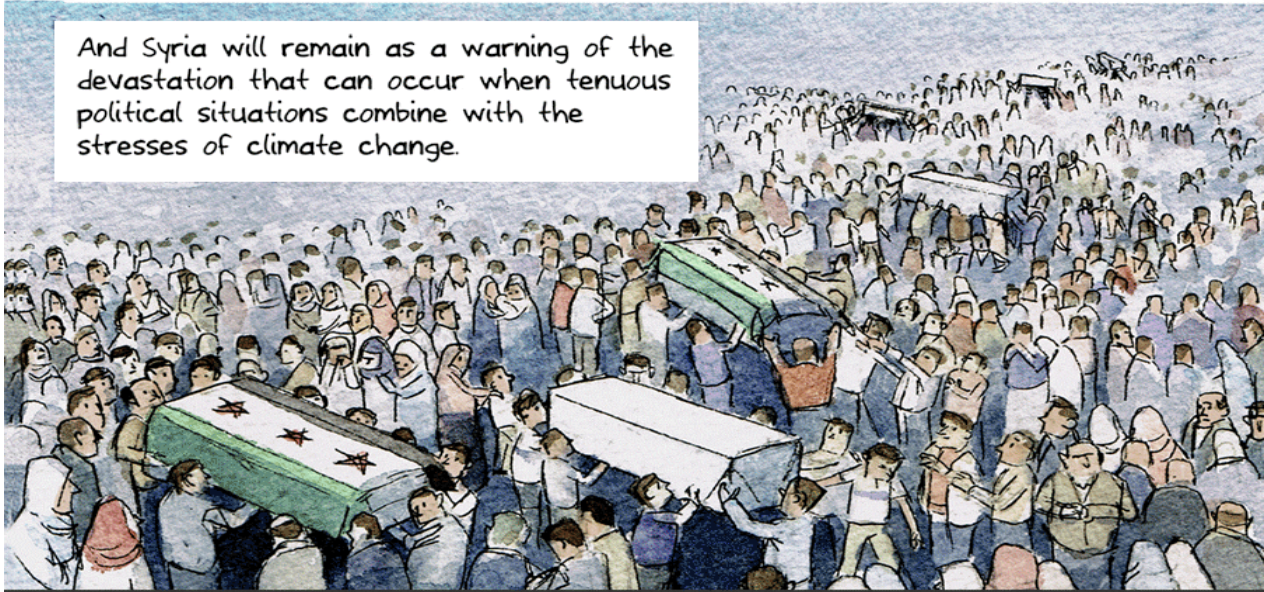 The authors warn us that Syria is a canary in the coal mine of climate change. We enjoy relative peace and somnambulism here in North America, but maybe it won't always be so. I spent most of this past summer in Vancouver and, in all the years I have lived on the wet coast, I have never experienced anything like the extended drought we had. Four months with minimal rain is unheard of in the temperate rainforest. Yes, it was one summer. We'll see what the winter and the following summer bring before we start talking about a trend. In the meantime, pay attention to stories like this and the subtle, and sometimes not-so-subtle, changes to the world around. Pay attention and take care.
For more comics exploring the impacts of climate change, visit Years of Living Dangerously and Symbolia Magazine.