A carrier hotel, also known as a co-location centre, is a large, secure space where data communications media and providers converge. Carrier hotels house dozens of service providers under one roof and allow secure and cost-effective interconnections between carriers or providers.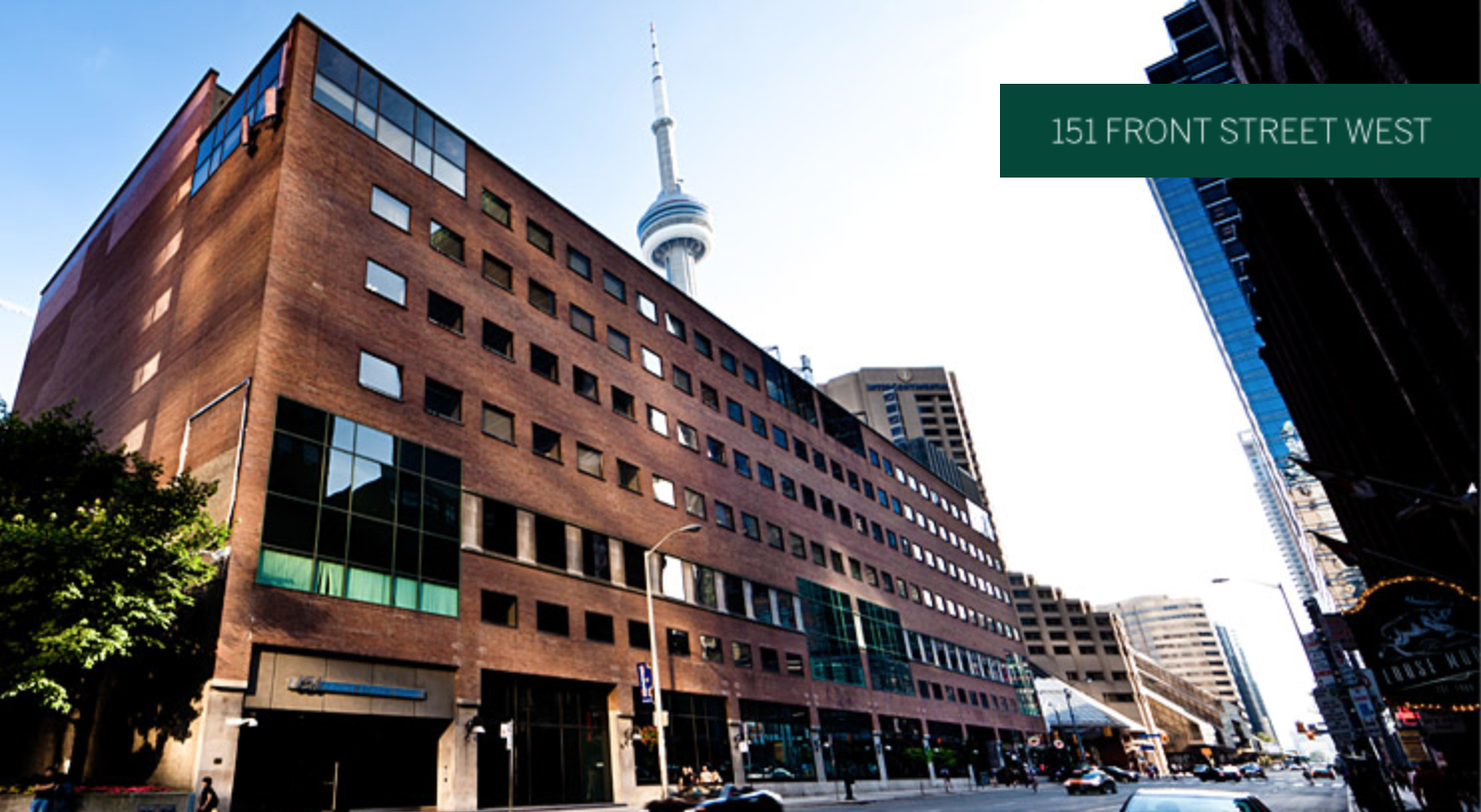 Canada's largest carrier hotel sits in downtown Toronto. It is one of 8 such centres in North America. A visit to this carrier hotel's website tells you a little bit about what types of activities and transactions take place within it's walls. Built in 1954, the building was originally a telegraph hub and centre and has evolved with the telecommunications industry. Front Street now offers curiously named "Meet-Me-Rooms" that provide building tenants access to 2 highly secure fibre-optic rooms that offer access points to networks that span the globe. The building is also set up with enough back-up diesel generators, cooling systems and power support to keep our precious networks alive during the zombie apocalpyse. And, a look at the tenant list shows you that all of Canada's largest telcos and internet providers are there.
At 60 Hudson Street in New York City, you'll find another storied carrier hotel. This one built in 1930 was originally the home of Western Union. Now Hudson Street, like Front Street in Toronto, is the home of over 100 key carriers and provides interconnectivity between all of these carriers.
Back on the 9th floor of 60 Hudson, a 15,000 square foot facility known as the Meet-Me-Room is the convergence point of multiple layers of local, national and global fiber optic cables. This is where each carrier's server, storage, and networking equipment resides as well as arrays of optical, coaxial or copper terminations which allows the carrier's "colocation units" to connect to other networks through a series of connection panels. This physical hub of the Internet, essentially a gigantic Ethernet switch, is powered by a 10,000 Amp DC power plant. (Tarantola, Gizmodo article)
So, what's my fascination with carrier hotels? There's a song on the forthcoming record titled, "Carrier Hotel." I heard a podcast on CBC Radios Ideas that focused on carrier hotels and citizen surveillance. I'd never heard of these hotels until I listened to this podcast. I was hooked on an idea, a metaphor…The carrier hotel as a setting in a hard boiled detective story about shifting your identity in the cloud and becoming someone else for convenience and fantasy. All the while every move you make is piped through the web of wires housed in these carrier hotels. Not secret at all. We have no secrets in the networked world. There is a data echo for every move you make. A digital artifact for every facet of your identity, every crumb, that you leave in the fibre optic pathways.