I'm thrilled to announce that I will be hosting a no static tour launch re-do at the Historic Theatre of the Vancouver East Cultural Centre on Friday, April 13th.  This will be the first show of a series of planned shows/tour this spring in BC, Ontario and more.
Why a launch re-do? 2017 was the year of an unexpected and serious medical leave for me that began (literally) the same day I was about to promote the record on CBC Radio in Ottawa. It was also, consequently, the year of a halted tour (due to the medical leave).
Needless to say, frustrating false starts and delays held me back and no static deserves bigger, better, and more!
So, expect a fantastic evening of local indie music!  I'm so pleased to share the evening with my talented musical friends and collaborators Ron Yamauchi, Silent Martin and Sarah Wheeler.
Vancouver concert details…
When – Friday, April 13th, 2018, 7:30pm
Where – Historic Theatre, Vancouver East Cultural Centre (1895 Venables Street)
Who – kele and Ron will be joined by Vancouver indie musicians Sarah Wheeler and Silent Martin (Ken Schroeder, Jenny Beech and Lorri Dar); .
Tickets – Ticket are $20 and are on sale now…Visit Facebook for details or go straight to The Cultch's Box Office.
Media contact – Heather Kitching | heather@heatherkitching.com
General info – kele fleming | kele@tinforest.com
Sound files – tinforest.com
More info about Sarah Wheeler and Silent Martin…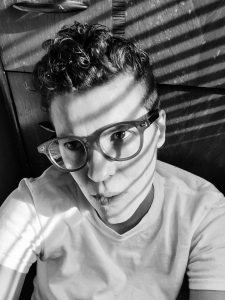 Sarah Wheeler is queer artist and recent cancer survivor who is defined by powerhouse vocals and an indomitable positive spirit. A blazing live performer.
"One of Vancouver's punchiest indie singers." Fish Griwkowsky, Edmonton Sun.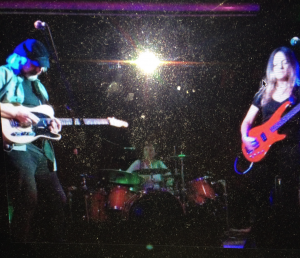 Silent Martin is a Vancouver indie trio defined by addictive guitar tones, an edgy vocal style, and loads of pop undertones. Their latest record, "The Last Day of Forever", boasts the aesthetic of alt rock anthems with a fresh spin.