What an amazing night we had last week at The Cultch!
Sarah Wheeler blew the roof off with her powerhouse vocals and thought-provoking songwriting.
Silent Martin put everyone in a groovy and blissed state with their sonic landscapes and own unique blend of indie rock.
And, I had a blast playing through songs from no static and some numbers from the kele fleming and hazel motes songbooks.  I especially enjoyed performing 2 songs – far from over and echo chamber – that Ron and I had just finished writing.  These are 2 songs from our forthcoming musical.  It was great to have an opportunity to test them out on an audience.  And, I thank everyone for humouring us and for the great response!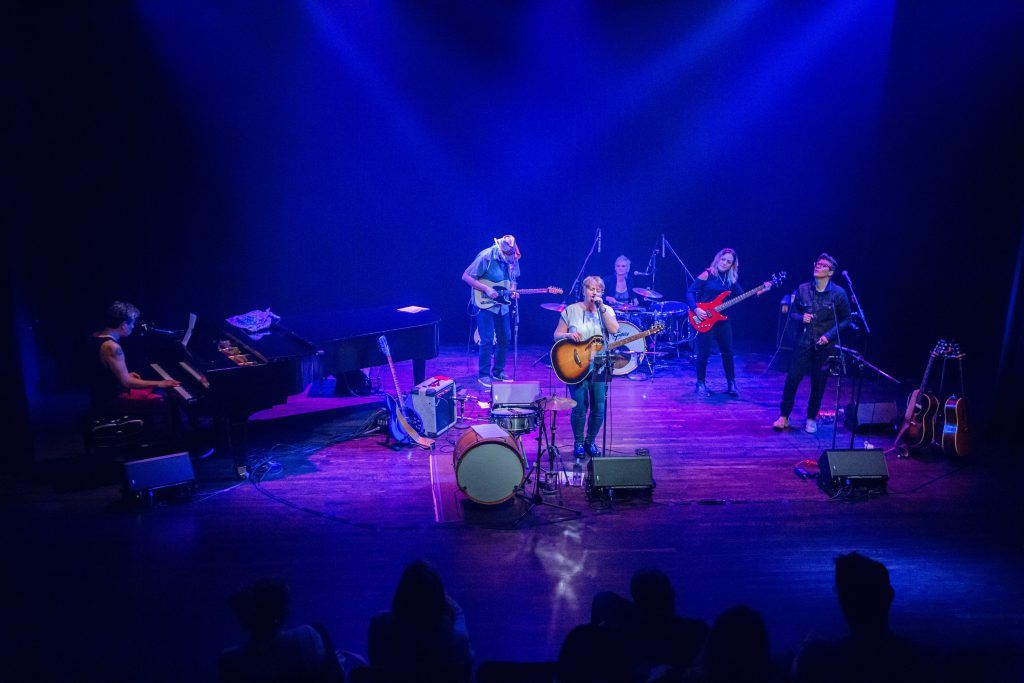 Thank you to everyone who came out to the show last week and especially to those you who contributed your energy, time and incredible talent to a wonderful night of indie music.
Vancouver has such a strong musician's community and I am grateful to be part of it!
(Ron Kenji, Sarah Wheeler, Silent Martin (Jenny Bee, Lorri Dar, Kenneth Schroeder), Tony Lee, Emmett Race, Gary Jones, Norah Holtby, Gabba Productions, Heather Kitching, the staff @ The Cultch and many more!)
Check out this video from the show.
Photos by Sarah Race.