My new single – 'Reprieve (Atlas to Earth Remix)' – releases on Monday, Nov 7th, 2022.
With a new music video coming soon too!
My next single – another Atlas to Earth remix – is all about taking a pause and loving where you're at. I originally wrote the song for a dear friend who died too early. In her long struggle with illness, she was granted a number of reprieves where she had 2nd and 3rd chances to live again. I think of her often and remember the things she told me as she had one foot firmly in this world and the other foot firmly in another. 💕
We all need some reprieve from time to time, right? Music can transport you,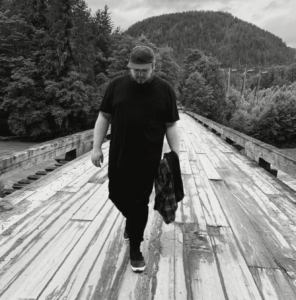 soothe you, bring you peace of mind. Atlas to Earth delivers all of the above with another synthwave gem of a remix.  I love, love, love A2E's work. It's amazing! He really gets my songs and turns the remixes into these lush, beautiful soundscapes that transport and inspire.
I'm excited about all of my releases, but this one is a little different. here's why…I have never released the original song as a single. It was on my last album but has never stood on its own until now. Check it out on Nov 7th on all the streaming platforms and on Bandcamp.
Here's what A2E had to say about this remix…
For this remix I wanted to capture the emotion of the original, yet bring it into a new 'light'. The lyrical content is poetic and deep, while the concept of a reprieve offers a sense of relief. To capture this, I kept the remix on the serious, more intense side, while the bigger parts instill a feeling of dancing and freedom within a darker context. I hope it makes a great addition to Kele's discography and inspires her listeners!
Remixed and produced by Atlas to Earth
Original vocal – Recorded by Sheldon Zaharko (Zed Productions) at Vancouver's Warehouse Studios, June 2019.
Instrumentation – Atlas to Earth
Mastered by Stephen Pettyjohn, Ethereal Mastering
Single cover – Laforest Creative